2017 Main Stage Entertainment
10:00

Doors open

10:30

The Triangle Spelmanslag performs traditional Scandinavian music

11:30
Welcome
National anthems and presentation of the National Flags


Guest speaker: Magnus Natt och Dag, Honorary Consul of Sweden

12:00
ScanDans performs folk dances from the Nordic countries
12:45
Folk Costume Show featuring ethnic costumes of the Nordic countries
1:15
Nordic Lights Ensemble performs traditional and contemporary folk music from Sweden, Norway and Finland
2:00
ScanDans performs folk dances from the Nordic countries
2:45

Gangspil leads us on a tour of the music traditions of Denmark

4:00

Traditional Lucia Procession

4:30

Dancing around the Christmas tree, followed by "Julgrans Plundring" (Looting the Christmas tree!)

5:00

The 2017 Scandinavian Christmas Fair closes
For the Kids!

Santa's Workshop, where childern can make Christmas crafts and write letters to Santa

Julgransplundring of the Christmas Tree

Ring dances around the Christmas tree
Lucia procession
Ongoing activities
Authentic food and beverages for sale
Performers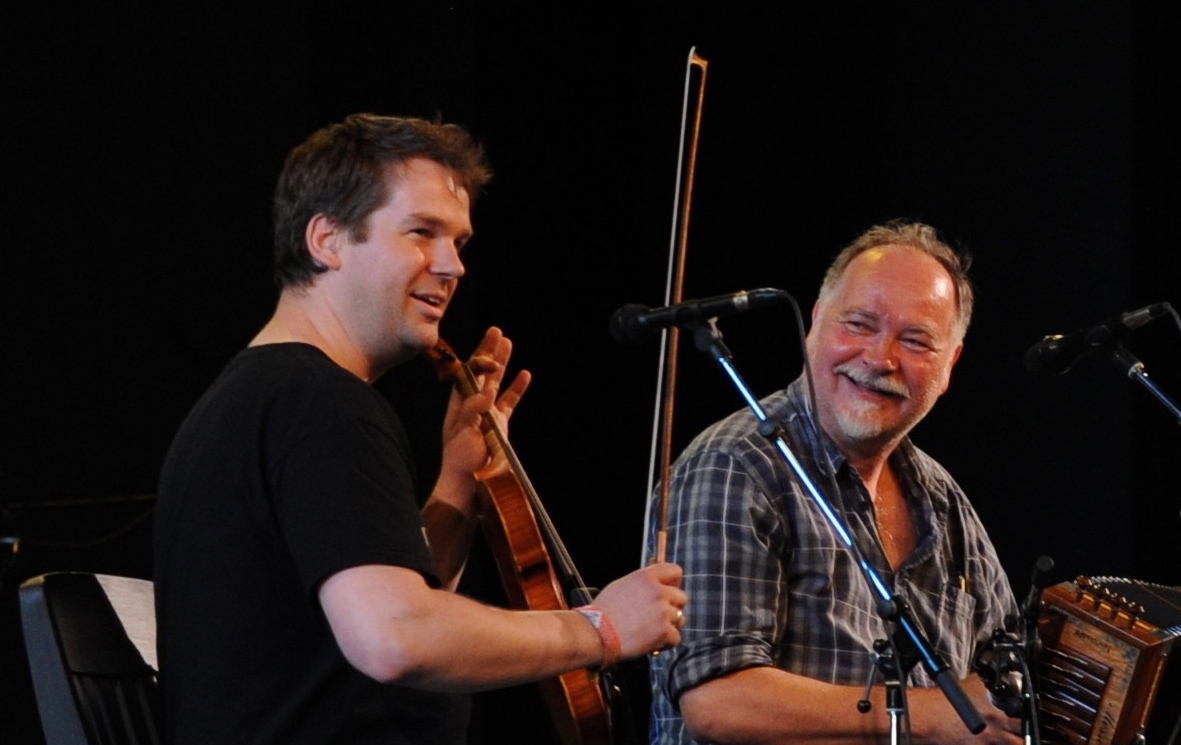 GANGSPIL
Sonnich Lydom & Kristian Bugge, two of Denmark's leading folk musicians, will take you along on a tour of the music traditions of their home country! Sonnich Lydom (accordion, harmonica) and Kristian Bugge (fiddle) will guarantee you an entertaining and varied journey through the traditions of Danish folk music. Winners of the Traditional Danish Folk Band Award for 2017, Gangspil performs old dance tunes and songs from every corner of their Scandinavian home country including a few of their own compositions. Expect everything from wild polkas and jigs to lyrical waltzes, fiery reels and happy hopsas, plus the exotic "Sønderhoning" dance tunes from the famous island of Fanø, and long forgotten songs from all over the country. An unforgettable live experience spiced up with humor and stories from their many years on the road! www.trad.dk and www.facebook.com/traddk
The Triangle Spelmanslag

The Triangle Spelmanslag (Scandinavian folk band) studies and performs traditional folk music from the Nordic countries. Located in Chapel Hill, North Carolina, these musicians use instruments such as fiddle, tramporgel (pump organ), nyckelharpa, hardingfele and accordion. For more information, contact Katherine Polk (919) 967-4967.

ScanDans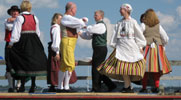 ScanDans presents the folk dances of Sweden Norway, Denmark, Finland and Iceland! The mission of the ScanDans organization is to showcase the rich cultural heritage of the Nordic countries through the presentation of traditional dance and authentic national folk costumes. Drawing from a performance repertoire of over 100 dances, the ScanDansers have educated and entertained diverse audiences at many local, regional and national events. For more information, visit www.scandans.com.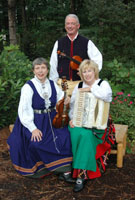 Nordic Lights

The Nordic Lights ensemble plays traditional and contemporary folk music from Sweden, Norway and Finland -- including music for Scandinavian social dances such as waltz, hambo, mazurka, polka, schottische and snoa -- as well as a selection of polskas from several Nordic regions. Feel free to dance by the stage while they play!